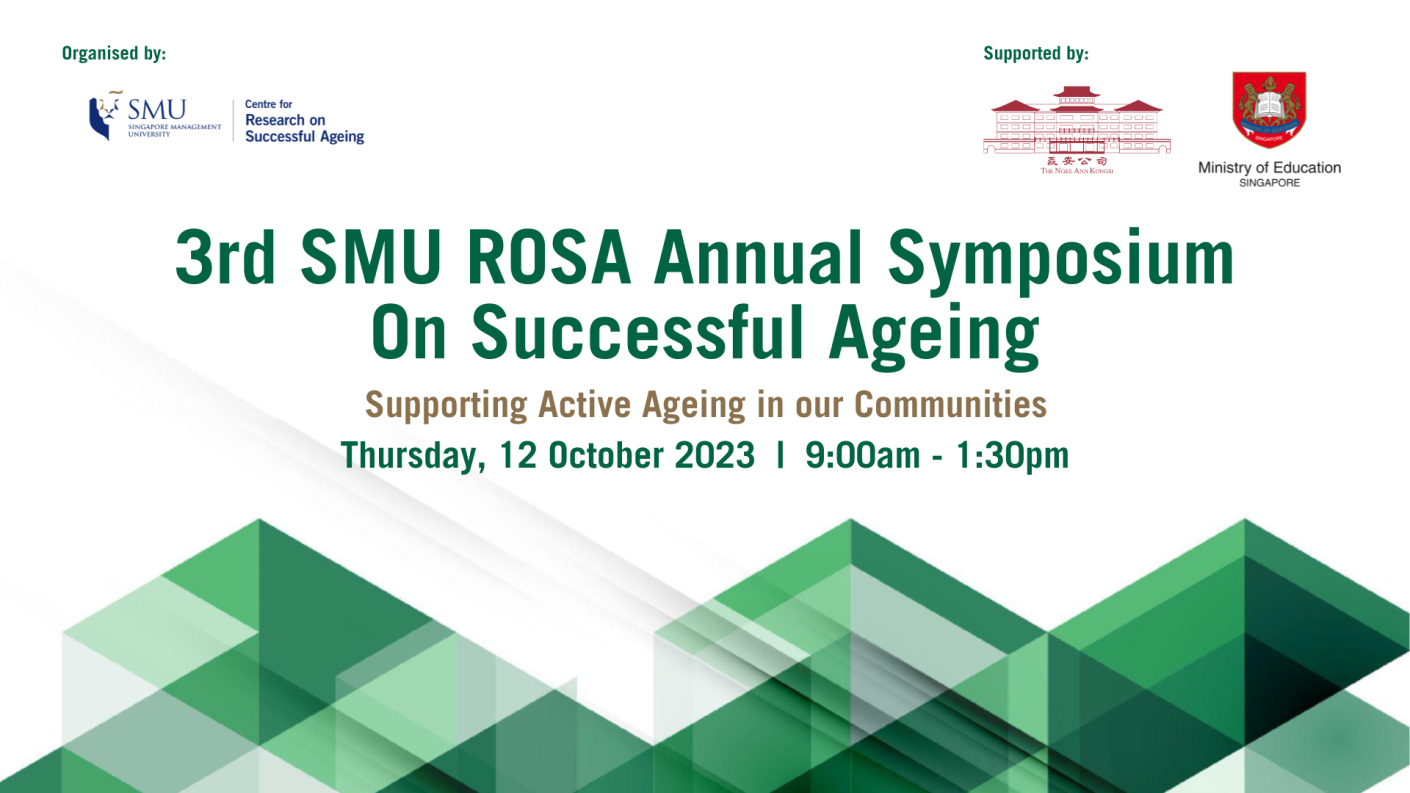 SMU Administration Building, Mochtar Riady Auditorium
3rd SMU ROSA Symposium on Successful Ageing
This year, the symposium aligns with a transformative agenda for the future of Singapore's health and social landscape – namely the recent launching of Healthier SG and the 2023 Action Plan for Successful Ageing, spearheaded by Minister for Health and Guest of Honour, Mr Ong Ye Kung. The refreshed Action Plan consists of three key pillars of care, contribution, and connectedness. Empowering older adults to remain active – be it through taking charge of their own health and well-being, contributing their knowledge and expertise, and staying connected to their loved ones and society – is a central idea.

The symposium underscores the importance of supporting active ageing in our communities. Through two multidisciplinary workshops on (1) transformation of space to support ageing-in-place and (2) transformation of work to facilitate sustained social engagement, we aim to kickstart conversations on emerging concerns highlighted in this year's National Day Rally as we learn to leverage our extended longevity. Such conversations pave the way for ROSA to continue translating its critical applied research, which draw from the Singapore Life Panel, into evidence-based policy interventions.

Join us at the 3rd ROSA Annual Symposium on Successful Ageing – a platform for dialogues and meaningful collaboration across private, public, and educational sectors. We welcome all to spend the morning weighing in on this important conversation on preparing for a super-aged Singapore.

Click here to register.